Supervision for Music Therapists
Summit Music Therapy Services
provides direct supervision to music therapy and allied health professionals.
Supervision helps you to meet your professional goals, while earning CMTE credits!
Our seasoned professional team has over 30 years experience working with persons with disabilities, specifically persons with Autism Spectrum Disorders. We also have experience in grant writing, conducting and writing research, starting music therapy businesses, and managing intensive co-treatment therapy camps.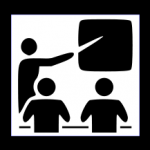 Supervision can help you to:
Improve your music therapy services

Better understand current research and how research applies to practice

Learn to conduct small-scale clinical research studies

Meet your other professional goals!
[/fusion_builder_column_inner][/fusion_builder_row_inner][/fusion_content_box][/fusion_content_boxes]
Individualized Self-Study Courses
Supervision works through the development of an individualized self-study course, of which you are allowed up to 60 CMTE credits toward recertification. In an individualized course, we would work together to set up a course syllabus. We would then work through the syllabus at a pace conducive to your learning. The supervisor would provide input, help find resources, and guide you on this individual learning path.
For more information on Individualized Self-Study courses, see pages 16 and 17 of the CBMT Recertification Manual.
Individualized Course Rates: We determine fees for individual courses on a case-by-case basis after considering the hours and credits involved in the course. The total cost for your course would be determined up front and a contract would outline the expectations of the Summit Music Therapy supervisor and the music therapy professional.
Contact Us
Set up your Individualized Self-Study
And take your music therapy profession to the next level!
Contact Us